Iranian National Choir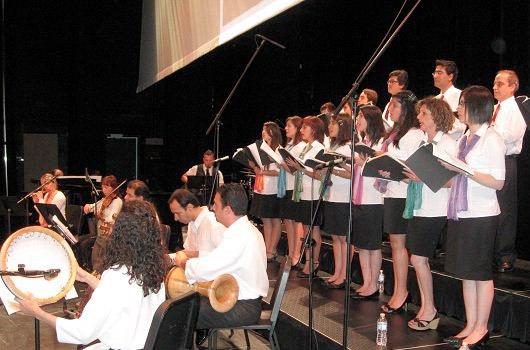 Iranian National Choir (INC) presents choral performance of all time favorite Persian and English tunes.
WestJet Satage , Harbourfront Center
A pioneer of Iranian choir music in Canada, Kamal Taravati should be praised for his tireless efforts in founding, organizing, teaching, and leading Iranian National Choir since 2007. The group, with its origin in a choir composed of enthusiastic university students, flourished into an integral part of Iranian-Canadian artistic community under the leadership of Taravati.
Taravati began his studies in music composition in Tehran National Music School and Faculty of Fine Arts at the University of Tehran and pursued his graduate studies at the Royal Conservatory of Music in Toronto. He has been involved in organizing and leading choir groups since 1987. Believing in the indispensable contribution of choir groups to the cultural life of community, he established Iranian National Orchestra and Children Choir in 2009. Taravati also founded Nava Music Centre to offer music training from beginner to advanced levels in the fields of musical instruments, composition, and performance. Iranian National Choir is an affiliate of Nava Music Centre.
In Tirgan 2011, Iranian National Choir will present choral performance of all time favourite Persian tunes.
Ticket Information
WestJet Satage , Harbourfront Center