Late Night Jazz Bar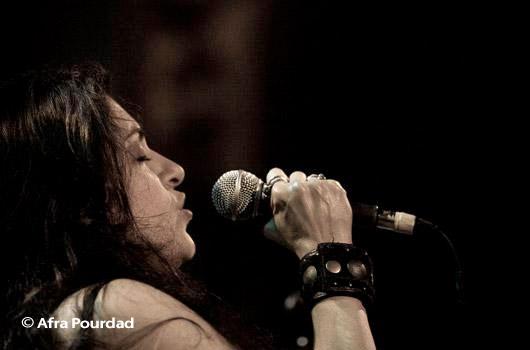 Jazz, Rana Farhan , (USA)
Rana Farhan and her band will present a unique blend of classic Persian poetry from Rumi and Hafez with modern Jazz.
Brig & Tent , Harbourfront Center
A singer in Jazz and Blues styles, Rana has been on a constant journey to re-explore and re-interpret Persian poetry in the context of such contemporary musical styles. Having played guitar since she was eight, Rana's further progress in music was cut short in the post-revolutionary Iran when women were banned from performing music and singing. Her defiance of the status quo and passion for music precipitated her 1989 move to New York where she studied the works of Jazz icons Billie Holiday and Dinah Washington with great zeal and enthusiasm. In her Harlem studio, together with Guitarist Steven Toub, Rana Farhan produces songs that marry the lyrics of the 13th century mystic poet Rumi and other classics with American elements of Blues and Jazz. Rana's virtual popularity in Iran has led Iranian filmmaker Bahman Ghobadi to feature her in his award winning film, "No One Knows About Persian Cats". Rana Farhan has performed to sold-out audiences across North America and Europe.