Les Ballets Persans - Ballet, Iranian Style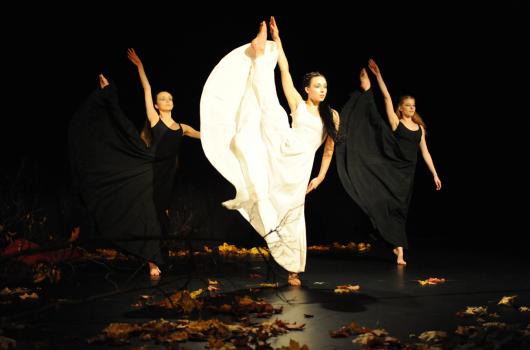 Les Ballets Persans - Ballet, Iranian Style
Iranian Ballet, Nima Kian , (Sweden)
Directed by Nima Kiann, "Les Ballets Persans" from Sweden presents Canadian premier performances of such famous operas and symphonies as Turquoise Land, Gilani, and more… all inspired by Iranian motifs and choreographed on Persian music.
Fleck Dance Theatre , Harbourfront center
A visionary with laudable determination and perseverance, Nima Kiann founded "Les Ballets Persans" in 2002 as the reincarnation of the former Iranian National Ballet. The company's thematic repertoire ranges from classical ballets such as Scheherazade and Seven Beauties to neoclassical works like Babek and contemporary productions such as Femme inspired equally by Iranian literary and spiritual masterpieces and current social issues. Having acquired a multi-disciplinary training in painting, calligraphy and graphics, Kiann received his dance education at the Gothenburg Ballet Academy in Sweden and Centre de Danse International de Rosella Hightower in Cannes, France.
In 2007, he founded European Dance Project to explore ties between artistic creativity and such dramatic social phenomena as peace, dislocation, and longing through annual productions of dance performances by young ballet graduates from across the world. The project offers the select group of dancers a unique opportunity to enhance their skills and knowledge of Ballet.
As a dance scholar, Kiann has published many articles on various aspects of Iranian dance and has been a frequent guest speaker on the subject at conferences and cultural gatherings.