Storytelling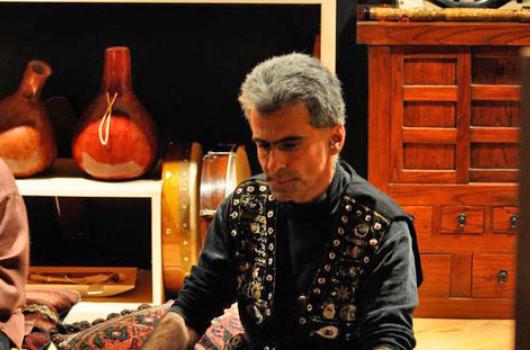 Ariel tells the story of "The Patient Stone" in English accompanied by musical improvisation by three musicians.
Lakeside Terrace , Harbourfront Center
Ariel is a storyteller whose repertoire derives from the literary and folklore traditions of Iran, Turkey, the Middle East and Central Asia: the Firdowsi's Book of Kings (Shahnameh), the Nizami's Seven Pavilions of Love (Haft Paykar), the Rumi's Masnavi as well as the Thousand and One Nights (Hezar o yek Shab). Originally from Montreal, Ariel has been performing since 1999 in various venues in Toronto as well as Washington DC, Montreal and Ottawa. Ariel's repertory reflects his passion for cross-cultural storytelling as well as the interaction between literary and oral traditions. In his performances, he strives to present the universality of these narratives, which may be unfamiliar to some audiences, to bring about respect and understanding towards the traditions in which they were developed. Ariel has recently released a CD "Unspoken Dreams: Tales from Rumi" with guitarist Willaim Beauvais. Ariel also has performed with traditional Persian musicians in concerts as well as school venues.
Ticket Information
Lakeside Terrace , Harbourfront Center