Film Screening - The White Meadows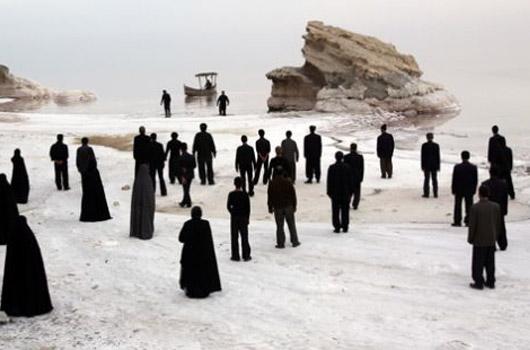 Film Screening - The White Meadows
Mohammad Rasoulof , (Iran)
Canadian premier screening of the film "The White Meadows". (Language : Persian with English Subtitle)
The White Meadows will be co-presented by the Global Film Initiative.
Synopsis
In this dreamlike yet earthbound film, Rahmat the boatman navigates the increasingly brackish waters of an imaginary coastal land, collecting the heartaches and tears of its inhabitants. But he remains powerless against their misguided attempts to appease the gods and make the land green again, whether by offering a bride to the sea or forcibly "treating" the eyes of a painter who sees in different colors. Drawing firsthand on the challenges faced by Iranian artists of today, writer-director Mohammad Rasoulof's deeply atmospheric and poetical film is a gorgeous allegory of intolerance, brutality and mystified routine that resonates far beyond any one state's borders.
Studio Theatre , Harbourfront Center
Mohammad Rasoulof, an Iranian independent filmmaker, was born in Shiraz in 1973. He studied sociology at Shiraz University and film editing at Sooreh Higher Education Institute in Tehran. Raoulof's first feature-length film, The Twilight, was released in 2002. His second feature, Iron Island was about scores of homeless people seeking refuge on an abandoned ship anchored in the rural area of the shores of the Persian Gulf (2005). Rasoulof's films present symbolic human situations and communities that represent his critical views of much wider contexts ranging from patriarchal traditions to political tensions. His most recent feature film, The White Meadows (2010), recounts the story of an elderly man who collects the tears of souls in pain. His encounters present an elegant allegorical tale of persecution of artists and women, among others, for the choices they have made. Tirgan will present screening of Rasoulof's recent feature film, The White Meadows.