Call for Submission – "Tirgan 2011 Short Story Contest"

Thank you for your interest in Tirgan Short Story Contest. Please note that the contest is 
closed, and we no longer accept applications.
Presented by :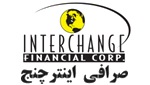 | | | |
| --- | --- | --- |
| For submission instructions in Persian please click here: | | |
Deadline: February 28, 2011
Tirgan 2011 is extending an invitation to all those interested in writing to participate in the Tirgan Short Story Contest. All eligible submissions will be judged by a panel in two stages. A selection of stories will advance to the final round, and will be published in the Tirgan short story collection. The top three winners will be awarded a cash prize.
Please note only submissions meeting all the following requirements will be considered for review by the panel of judges:
Language: Persian
Word count: Maximum 2,500 words (excluding the title).
All stories must be previously unpublishedin print, on the web, or in other media
Format: MS Word with page numbers
Applications must comprise of the three following sections:
Cover page including:

Writer's name and story title
Word count of the material
Writer's contact information
Writer's country of residence

Main body pages: Story, not indicating the writer's name
Consent for publication, should the story enter the final round
Please submit only one short story to:
E-mail Address: writing@tirgan.ca (The subject of your email message must be "Short Story Contest")