Pardis Orchestra - Tirgan Opening Concert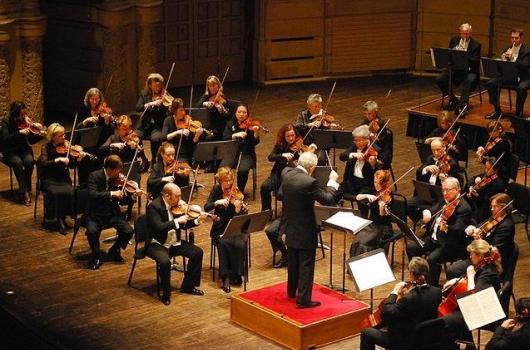 Pardis Orchestra - Tirgan Opening Concert
Orchestral, Maziar Heidari - Kamelia Dara , (Austria ,Canada)
Pardis orchestra conducted by Maziar Heidari and accompanied by soprano vocalist Kamelia Dara will perform orchestral and piano pieces of most popular Iranian melodies.
WestJet Stage , Harbourfront Center
Maziar Heidari - Composer & Conductor
Kamelia Dara - Solo Vocalist
Laura Bates - Flute
Mor Shargal - Flute
Katie Arnup - Clarinet
Jason Chum - Clarinet
Candice Barnes - Oboe
Justin Han - Percussion
TBA - Percussion
Sina Bathaiee - Santur (Dulcimer)
Shahrokh Saeedi - Tar (Long-necked lute)
Saman Shahi - Bam-Tar (Bass Long-necked lute)
Jennifer Burford - Violin I
Daniel Harley - Violin I
Sina Fallah - Violin I
Katie Avery - Violin II
Julija Zibrat - Violin II
Han-Yu cheng - Violin II
Brenna Mclane - Viola
Luisa Cornacchia - Viola
Samuel Bisson - Cello
Christopher Hwang - Cello
Mark Godfrey - Bass
TBA - Bass
Maziar Heidari:
Maziar started learning playing a Piano in 1980, attending lessons offered by Ardeshir Rohani, a well known piano instructor. He graduated from the Industrial Engineering program and then completed courses in composition, under supervision of Farhad Fakhreddini, well known Iranian composer and conductor.

Maziar graduated from Art University of Tehran with a Master Degree in Music Composition, and was granted the first rating degree for his thesis under the supervision of Ahmad Pejman. He has been a composer, assistant conductor, and pianist in Iran National Music Orchestra for more than 10 years. In 2006 he was awarded for the best composer in Fadjr Music Festival. He was also a Piano and Orchestration professor in Art University since 2004; he pursued private lessons in piano for almost 15 years.

Maziar is continuing his activities as a piano instructor and freelance composer in Canada. Mariar will perform with Pardis Orchestra in Tirgan Opening Ceremony on July 21, 2011; he will also perform at Tirgan Gala, on Sunday, July 24, 2011.
Kamelia Dara:
Kamelia is a prodigy of today's Persian Opera. Her voice has a warm timbre and a dark color.

Born to a musically inclined family, she discovered her passion for singing at the tender age of five and with her father's guidance. After taking voice lessons for some years in Iran she was already on her quest to become a professional vocal artist.

After performing and singing as a soloist in several musical halls and cultural centers in Tehran and Paris,Kamelia left Iran in 2002 to pursue her studies in Austria where she graduated with a Master degree in vocal studies in 2010.

She has participated in various opera projects in Austria, concerts in Graz, Cadogan Hallin London and key Meek Centre in Vancouver.

She sang as the Role of Fox in the opera " The Cunning Little Vixen" by LEOS JANACEK in Autumn 2009,The Role Lauretta in The Opera"giannis chichi" from Giacomo Puccini in Winter 2010 In MUMUTH, Music Theater in Graz .