Sepideh Raissadat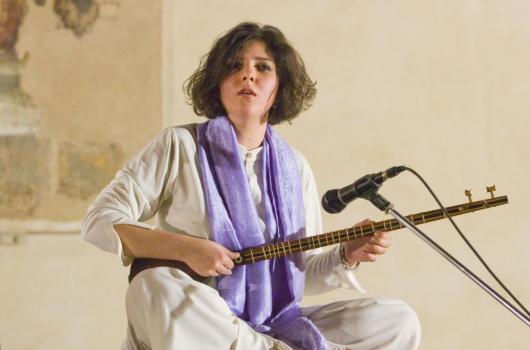 A solo performance of vocal Persian music by Sepideh Raissadat, accompanied by setar.
Studio Theatre , Harbourfront Center
Sepideh Raissadat has a unique place amongst Iranian female vocalists for her daring, masterful solo performances where she combines vocals and setar. At the age of eighteen, she recorded her first album with Master Parviz Meshkatian. Sepideh was the first female vocalist to have a solo public performance in Iran after the 1979 revolution. As a child, she began studying Persian classical music with famous Iranian Diva Parisa and later with renowned masters Parviz Meshkatian and Mohammad-Reza Lotfi. Sepideh obtained a B.A. degree in painting and subsequently pursued her studies in musicology at the University of Bologna. She has been invited by prestigious institutions including the UNESCO, the Vatican, and international media such as BBC and RAI. She has had numerous performances in Europe, notably with Italian musicians, Franco Battiato and Andrea Parodi. Sepideh is currently continuing her academic research in Ethnomusicology at the University of Toronto, focusing on music in Sassanid era. Tirgan 2011 will present Sepideh Raissadat's solo performances of vocal Persian music accompanied by setar.